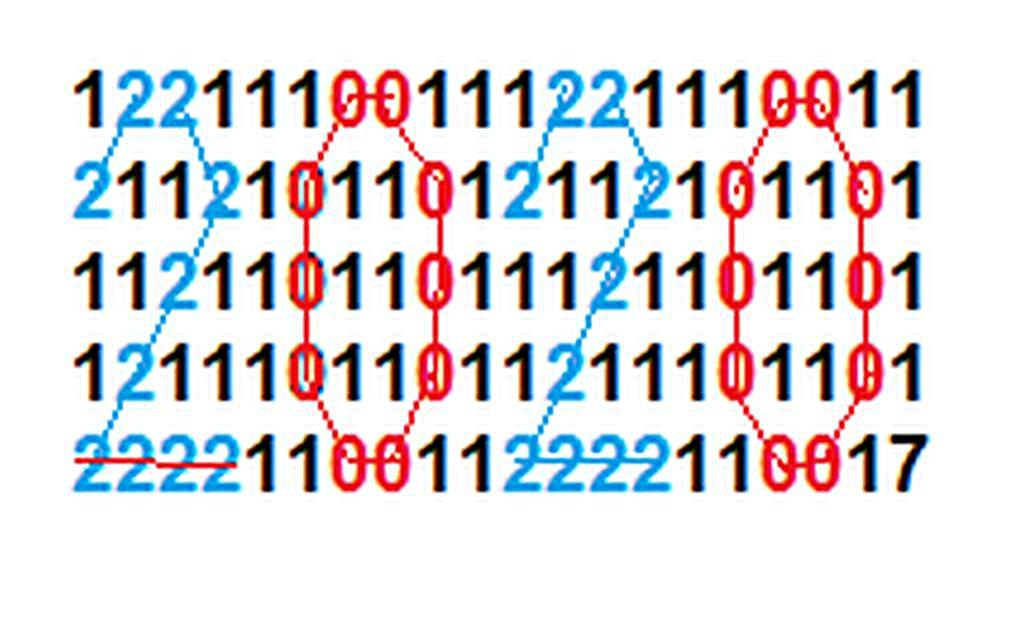 I'm trying to summarise 2020. Don't know how to describe the year. It's been…. rich in content.
This post will be slightly unstructured as I've tried to write down just the things
Picture: mr_write at morguefile.com
New Year, New Opportunities
2020 started pretty normal. After some time off with the family, I started a new, one-year consultant assignment with the company I was employed at before I started my company. Though I had been away for some years, it was nice to be back. A lot had changed, but even more was the same. Most of all, it was nice to catch up with some very awesome people that I hadn't seen for a couple of years.
I had set out to visit more SQL Saturdays and other conferences than previous years, and I started with a trip to SQL Saturday Vienna on January 24th (yes, that's a Friday, the Austrians don't know their weekdays like the rest of us😊).
Covid-19
I'm not sure when we first heard about Covid-19, but it can't have been long after SQL Saturday Vienna. It started as something in China. Then there were some travel restrictions and before we knew it, several european countries were reporting the virus spreading out of control.
In my team at work, key people were sent home to work from home, to make sure we could maintain operations if the virus took out the whole office. Within two weeks, the rest of us were sent home. This must have been by the end of March. Initially, we were meant to work from home for a few months, perhaps until summer vacations. And when people came back from summer vacations, the word was that we would be slowly moving back to working in the office instead of working from home. And then came the second wave.
Since end of March, I haven't set foot in my client's office. Instead, I rented a small office room in my home town, early November so that I wouldn't have to spend afternoons with "daddy is in a meeting, please keep your voice down" to my kids. After all, the house is there home more than it was my office. It feels nice to leave the house and go to the office. There are a few more persons on the office floor where I rent my room, on a busy day there are as many as four or five. We keep the distance, and I work with the door to my room closed, so it feels safe.
This pandemic will be over at one point. We don't yet know when. Vaccine is being distributed as I write, but it will take months before enough people get the vaccine before we can relax.
I think this pandemic and the timing of it will change the way many of us work. Obviously, some jobs can't be done remotely. Teaching and learning will be mainly an in-person activity. Construction workers, nurses and doctors can't work from home. But for all of us that CAN work from a remote location, I think the "new normal" will be remote work, with fixed days when we meet in a common location. At least I'm not ready to go back to spending 12,5 hours per week commuting anytime soon.
One year working with this client has been really amazing and I'm happy to have signed a contract for 2021 as well. It's been a tremendous team work, when we have migrated lots of systems to new infrastructure, with the goal of improving documentation and become more cloud-ready with the applications. I have become more fluent with Powershell and I have learned a lot about networking, DNS and load balancers than I anticipated. And of course, I have tuned a SQL statement or two. After all, DBA is my main reponsibility within the team.
Data Weekender
With SQL Saturdays cancelled or postponed, there was a vacuum in the Data Community. Speakers didn't have conferences to attend and data professionals had far less learning and networking opportunities when countries went into lockdown mode. I responded to a tweet from Kevin Chant, where he asked if anyone was interested in trying to organise a virtual conference. Damir Matesic, Gethyn Ellis, Asgeir Gunnarsson and Mark Hayes also replied to Kevin's tweet.
We had a first zoom meeting to discuss the format of a virtual conference. Mark did some magic with a cool picture from Kevin's honey moon, where he was sitting in a camper van, and we decided the name of the conference would be Data Community Weekender Europe (which was later changed to just Data Weekender). https://www.dataweekender.com
On this first zoom-call, we also decided on the date for the first edition of Data Weekender. And looking back, I can totally see how unrealistic it was. We were to organise a conference within 30 days, and all we had was a name and a cool picture.
But we did it. We opened up the Call for Speakers and left it open for only ten days, April 8 – April 17. We organised Data Weekender on a zero budget, which meant we didn't have a marketing budget. Instead, we relied on Twitter and LinkedIn to spread the word. And it worked! We anticipated a conference with two or three tracks but we got 196 submissions from 76 individual speakers and ended up running the conference on six tracks with a total of 42 sessions.
The first edition of Data Weekender was May 2nd and we had roughly 600 individuals participating in the conference.
On October 17th, we did #DataWeekender #TheSQL, with a few more sessions and with some lightning talks. More or less the same number of participants, which we think was a pretty good result, as by then, there were many, many more virtual events being organised.
Thank you Kevin, Damir, Gethyn, Asgeir and Mark! I look forward to The Van running again in 2021!
SQL Friday
Just after the first edition of Data Weekender, I went public with my idea to run a weekly online lunch event, SQL Friday (https://sqlfriday.net) . I didn't publish a Call for Speakers for the whole season, but instead made sure I had speakers for the first few weeks, started tweeting about it and hoped for the best.
And it worked out pretty well. Sql Friday episode #1 had Damir Matesic as the guest star. The topic was T-SQL and JSON and it had 120 registered attendees.
Before the year was over, I had hosted 29 SQL Fridays. All of them were recorded and you can watch them from https://sqlfriday.net/category/past-sql-friday-sessions/.
The format of SQL Friday is casual. There's no powerpoint template. There are no sponsors to thank (my company is organising the event and people participating is enough thanks) and speakers can choose to do 60 minutes of demos or 60 minutes of just powerpoint slides. It's all up to the speaker.
There have been a couple of "bloopers" this season, and I'm sure we will have more of them in 2021. When Mark Hayes had some problems with his audio, I told him for a minute or two that we could now hear him, while he was changing settings. But I was muted, so he didn't hear me. But the worst one was probably when Gianluca Sartori got a blue screen in the middle of a demo. "Gianluca, hello, are you there?". But he was back on the call within five minutes and continued like nothing happened. Impressive!
I want to thank all the speakers and attendees for joining me for 29 fridays in 2020. The schedule for January-June 2021 is published and we have 25 really good sessions to look forward to, the first one being on January 8. If you haven't already, join the Meetup group at https://meetup.com/sql-friday.
SQL User Group activity
With in-person events out of the question, SQL Server Usergroup Sweden went virtual, as did many other groups. And we're still virtual, at least for the coming few months. Lately, we have started having bi-weekly user group meetings, even when there are no speakers. We just meet and have a chat about work and personal life. It's nice to see some familiar faces and get that important networking going.
Public speaking
With in-person events cancelled, I have had more opportunities to speak at events and user groups I wouldn't have been able to visit otherwise. For example, I did a talk about dbatools for the Quad City User Group in April, and another one about partitioning for the PASS380-group, the day before. It was middle of the night for me, but I'm a night owl anyway so it was all right. I "went to" Singapore in the autumn and I spoke at Data Platform Summit in the winter. And I've done a few Virtual SQL Saturday talks as well.
In september, I did an in-person talk at SQL Saturday Gothenburg. There were not many attendees, I think Mikael who organised the event had set a limit of 50 attendees. But regardless the size of the event, it felt so, so good to be in a classroom and actually meet people, to be able to stay for an informal Q&A-session in the hallway after the talk, and to be able to hang out in the hotel bar with Asgeir Gunnarsson and Erland Sommarskog in the evening.
MVP
I can't summarize 2020 without mentioning I was awarded Microsoft Most Valuable Professional. I know a lot of MVPs say the same, but I was honestly not expecting this award. Thank you so much Damir Matesic for nominating me, and thank you Microsoft for the honor. I'm gonna do my best to continue contributing to the Data Platform community. And perhaps a few contributions to the Powershell community in the year to come.
PASS
The sad news about PASS taking its last breath on January 15th 2021 leave more questions than answers. Will anyone take over SQL Saturday? Will anyone take over PASS Summit, the largest Data Platform conference in the world? And do we need a global organisation for the Data Platform community? We will see. But I do know that PASS driven events took me to where I am today. My first Data conference was SQL Rally Nordic, in Denmark. That's when I started thinking about public speaking. A PASS Usergroup was my first SQL related presentation. And PASS SQL Saturday was the first time I presented on a conference.
Thank you PASS for all these years. And thank you all amazing people within the Data Community. #SqlFamily will remain, we're yet to see in which shapes.
Health
Despite all the professional development and all the community work I have done in 2020, the most important has been my personal health. After some stressful years of starting my company, commuting for hours every day and working a lot more than what's healthy, I see the period of working from home as a real blessing. I mean, I don't see covid-19 as a blessing, but the consequences has been that I'm home a lot more than before, I spend a lot more time with my family and I picked up running again.
Running. That used to be an important part of my life. But I haven't prioritised it for years. I have eaten unhealthy food and I have gained weight. In just a few years, I put on 25kg. When I started working from home, I weighed more than 100kg, with a Body Mass Index of 32,5 (obesity). After working from home (or from my nearby office room), I have lost 14kg and my Body Mass Index is now at 28. It's still considered Overweight, but it's a lot better than 32,5. And I love running again. The last seven days of 2020, I have run every day. And I'm not finished. My goals for 2021, which I'm sure I will meet, is to loose another 10kg and to run a marathon before 2021 is over.
2021
I don't know what 2021 will bring, other than what I said in the previous paragraph. I do know that there will be abother Data Weekender event. And that there will be SQL Friday events. I'm sure before 2021 is over, there will be in-person Data events to visit as well. I have already made a promise to be on the front row when Nikola Ilic makes his first in-person conference presentation, so I guess that's one conference (wherever it may be) that I will visit.
But the biggest take-away from 2021 is to not plan too far ahead. Plans change. Some changes are minor, some or huge. And we will see change in 2021 as well.
Happy New Year everyone!